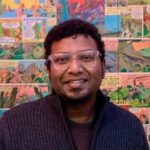 At the start of the year Dr Rohit K Dasgupta joined the team at the School of Culture and Creative Arts as Senior Lecturer in Cultural Industries. By way of introduction, we invited him to tell us a little about his current research project, 'Cross Border Queers', which focusses on the cultural histories and personal stories of queer South Asians living in Britain. The project is indicative of his broader interest in Indian cinema, queer cultures, gender and labour, as well as media and activism.
Over the past year I have been working with Dr Churnjeet Mahn on a British Academy project titled Cross Border Queers to unearth the rich cultural history of South Asian queer migration in the United Kingdom. As we argued in a recent article these are not new stories but have rather found themselves on the fringes of mainstream queer history.
As part of this project I have been involved in studying the role of cultural activism to see how artists have used culture as a way to advance social change and increase the visibility of the South Asian queer community. One of the first South Asian queer images I can remember coming across is a still from Pratibha Parmar's (b 1955) short documentary film Khush (1991). Khush, an Urdu word meaning 'happy', traces the formation of homophobia within the Indian diaspora to colonialism. Parmar uses her background in feminist and anti-racist organising to explore the realities of being a queer woman of South Asian origin in Britain.
In a landmark collection Queer Looks (1993), Parmar notes:
"I do not speak from a position of marginalisation but more crucially from the resistance to that marginalisation."
Gayatri Gopinath in Impossible Desires (2005) references the film to note how the work traces an emerging South Asian diasporic queer movement whereby Parmar uses Bollywood tropes to allow queer diasporic spectators to 'lay claim to the home space of the nation'. That single imagery from Parmar's film in many ways ignited an interest to find out more about queer south Asian cultural production and a history that has been marginalised within the mainstream.
Artist Sunil Gupta (b 1953) speaking about his work recounts the progressive policies enacted under the Greater London Council which awarded several grants to artists and projects supporting minority groups. Gupta, who is an Indian-born Canadian photographer, migrated to London in the 1980s and began making and documenting work 'responding to the injustices suffered by gay men across the globe.' In his prolific body of work, which spans almost 50 years, Gupta documents significant moments of LGBT history: gay liberation in New York; HIV/AIDS; Section 28; and queer activism in India. Work such as Pretended Family Relationships (1988) commented on the infamous clause 28 which was passed by the Thatcher government to restrict 'promotion' of same sex relationships. His co-curated exhibition and publication Ecstatic Antibodies (1990) was a powerful exploration of the AIDS crisis. At a time when the British media was savagely attacking people living with HIV/AIDS through the construction of a 'monstrous' gay identity, the artists and contributors to the exhibition and book affirmed the persistence of love and desire, highlighting the need for alternative forms of cultural representation to respond to the challenges thrown up by the epidemic. More recent work such as The New Pre-Raphaelites (2008); Sun City (2010) and Christopher Street (2020) continue Gupta's political activism using his art to respond to queer rights and social justice.
Raisa Kabir (b 1989) is another artist whose work has been particularly significant. Kabir is an interdisciplinary artist and weaver who uses a variety of mediums to question issues around identity, labour and belonging. I first came across Kabir's work in Rich Mix where her solo exhibition (In)Visible Space: Queer Dimensionality, Space and Affect (2014) featured a series of photo montages to challenge the invisibility of South Asian queer persons in Britain. It challenges the idea of 'brown' or 'ethnic' spaces being constructed as homophobic. In her montages Kabir challenges the stereotypes of the incompatibility between religion and sexuality. Kabir's photographs are important in establishing the ways in which queer South Asian diasporic identities are inextricable from the continuing histories of colonialism, racialisation and Islamophobia in Britain. In recent work such as নীল. Nil. Nargis. Blue. Bring in the tide with your moon…(2019), Kabir looks at textile making as a form of resistance and documentation of gendered labour, exploitation and queerness.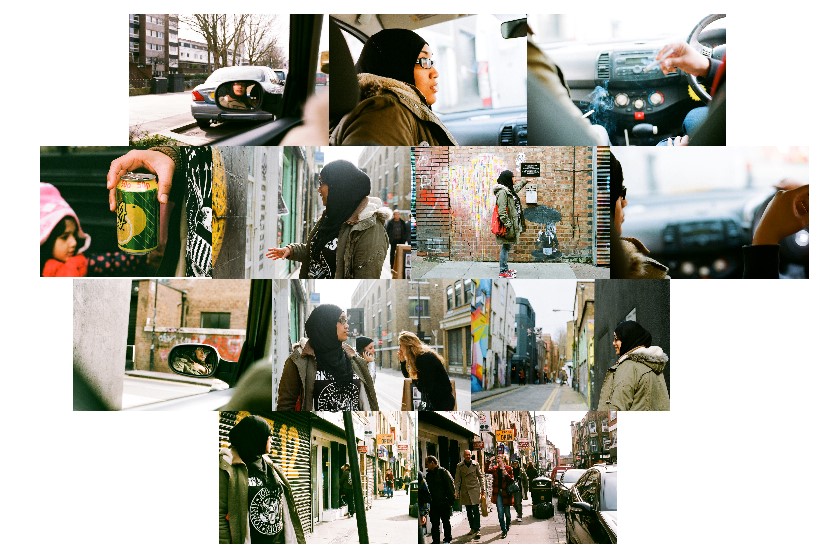 This research project which is ongoing also includes a component of archival research in India and the UK and oral histories that we have been collecting for the last year. Our attempt in this project is to bring forward stories of queer South Asians who have challenged racism and homophobia in the streets of Britain and celebrate the rich cultural history of this community which has been often overlooked. A co-authored monograph emerging from this project will be forthcoming in 2023.
---
Rohit K Dasgupta is senior lecturer in cultural industries at the School of Culture and Creative Arts. He is the author of Digital Queer Cultures in India: Politics, Intimacies and Belonging (Routledge, 2019) and 100 Essential Indian Films (Rowman & Littlefield, 2018).
We wish to thank Dr Churnjeet Mahn who is Principal Investigator on this research grant, as well as Sunil Gupta and Raisa Kabir who have been generous in sharing and discussing their work with Dr Dasgupta for several years.