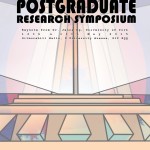 This year's TS, FTV & CCPR Postgraduate Symposium took place at the Gilmorehill Centre on Tuesday 12th & Wednesday 13th May 2015. The purpose of the annual interdisciplinary symposium is to provide an opportunity for PhD students to practice presenting their work, along with a great chance to network with those from other Subjects.
This year was no exception. Over the course of the two days we saw many fascinating papers and performances from the wide range of research areas covered by our three Subjects. Within the carefully crafted panels there was also a great deal of overlay with regards to subject matter and methodology, leading to some very interesting and useful discussion and debate.
Highlights included a Keynote Lecture by Dr Jenna Ng from the University of York, who presented her ground-breaking research into "Machinima" (the use of real-time computer graphics engines to create a cinematic production.) Our own Dr Lucy Amsden also treated the audience to a very entertaining but 'serious' lecture on her work studying Philippe Gaulier's Clown School.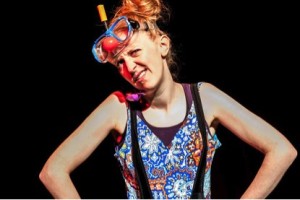 Photo © Mihaela Bodlovic
This year we were delighted to have two exciting sister events running alongside the symposium. 'The Walking Institute: an evening of talks and discussion' took place on the Monday evening before the Symposium, which included talks by Professor Tim Ingold (University of Aberdeen), Claudia Zieske (Deveron Arts) and Michael Höpfner (artist), chaired by Professor Dee Heddon (Theatre Studies, University of Glasgow). On the Tuesday evening there was a captivating performance of There They Carved A Space by Emilia Weber and Claire Healy.
This event is always a reminder of the sheer wealth of fascinating work undertaken by research students at the School for Culture and Creative Arts, along with the productive debate interdisciplinary events can inspire. On behalf of the organising committee I would like to thank everyone that took part in and attended such a thought-provoking few days.
Written by Nicola Johnson, PhD Candidate, CCPR